The Best Deal And The Best Defense Are Rarely The Same Thing
The old adage that "you get what you pay for" definitely applies if you hire a cheap DUI lawyer in Colorado Springs. When you face drunk driving charges and all of the serious and wide-ranging consequences of a conviction, you want to give yourself the best chance at avoiding those penalties. But you understandably don't want to spend a fortune on a defense lawyer if you don't have to.
Sometimes, however, paying less means getting less. And getting less from a cheap DUI lawyer can mean a conviction instead of an acquittal that allows you to move forward with your life. Getting less can mean a jail sentence instead of probation or the loss of your driving privileges instead of alcohol classes. If you hire a cheap DUI lawyer to defend you instead of the best defense lawyer, you could be making a life-changing mistake.
If you face charges for driving under the influence or driving while ability impaired in Colorado Springs, don't forget what's on the line. You could be facing thousands of dollars in fines, years behind bars, and a burden that can haunt you for decades. These can cost you a lot more money than you will spend on attorney's fees.
How Much Is Your Future Worth?
When deciding which defense attorney to hire for your charges, ask yourself these questions:
How much is a month of my life worth? A year? A decade?
Can I put a dollar value on not being torn away from my family?
How will I get to and from work if I can't drive for an extended period?
How much will it cost me if I can't get the job I want or get the loan I need for a house or education?
How much would I pay to keep my reputation from being ruined?
The Dollars and Cents of a Colorado Drunk Driving Conviction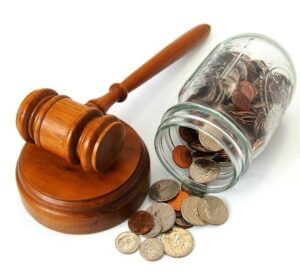 In addition to jail time, loss of driving and other privileges, and a criminal record, you'll also spend a lot of money if convicted of drunk driving in Colorado.
Even if it's your first conviction, a long list of costs, fees, and fines await you. Under Colorado law, persons convicted of drunk driving must pay for the costs of their punishment, such as ignition interlock devices or alcohol therapy and classes. The Colorado Department of Transportation has calculated the average expenses related to a first-time conviction. Get your checkbook ready because the total average cost of a first-time DUI conviction is $13,530. Your second drunk driving conviction in Colorado will cost you even more, and so will later convictions.
Related: When is a DUI a Felony in Colorado?
A Cheap DUI Lawyer May Be Cheap For a Reason
Looking for someone to defend your freedom and your future is not the same as shopping for a car or hiring a plumber. There is so much more at stake than a shoddy transmission or a leaky faucet. There is a lot more involved as well.
It isn't easy to defend someone against these serious charges. The substantive law and procedural rules involved in a drunk driving case are complex. The strategies that can defeat prosecutors aren't found in books or taught in law school. And putting together a winning defense takes time and dedication. In addition, each El Paso County judge and prosecutor has their own hot buttons. Only an experienced Colorado Springs defense attorney will know what defenses to raise to give you the best chance for a favorable outcome.
If you hire the cheapest defense lawyer you can find, there is a good chance there is a reason they are so cheap. They may not have the experience or a solid record of success in DUI cases. Or, their low fees may mean they have more cases which means they have less time to spend on your case.
The truth is, there are dozens of criminal defense lawyers in Colorado Springs. Another reality is that they are not all the same. And while there are many characteristics shared by the best DUI lawyers in Colorado Springs, being the cheapest is not one of them.
Don't Make the Mistake of Hiring A Cheap DUI Lawyer Instead of Their Experienced Counterparts
When you face charges for driving under the influence of alcohol or drugs in Colorado Springs, there may be a strong temptation to hire the first attorney you meet with or go with the attorney with the least expensive fees. Before you entrust your future to just anyone, do your research. Find out the success rate for the attorney you meet with and how long they have been practicing this specific type of law in El Paso County. You may be surprised at how hiring an experienced and tenacious Colorado Springs DUI attorney who will actively fight for you can pay off in the long run.